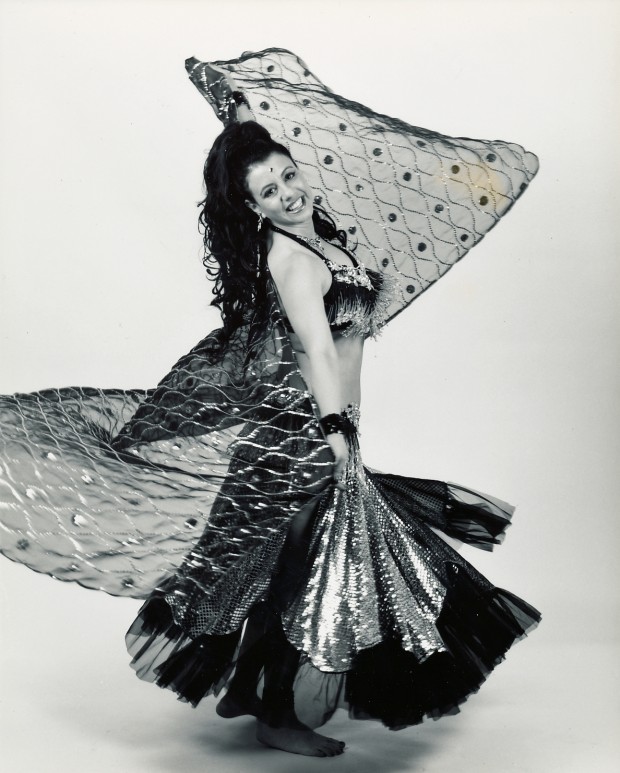 Thia, dancer extraordinaire and founder of Belly Dancing By Thia, winner of the prestigious Contributions and Dedication to the Utah Belly Dance Arts, "Grand Dancer of the Year 2006″, "Headliner Belly Dancer of the Year 2005 and 2000″, has emerged as one of the brightest stars in the US. She is the proud owner of the Egyptian Dance Center, which offers 17 classes a week, ranging from tiny tots to adults, with beginning students through Professionals. She has studied in Egypt, Turkey and India and has performed throughout the United States as well as Greece, Germany and Turkey. Thia also produces Major Shows, such as Spring Fest, which is Utah's largest Belly Dance Event, the Halloween Show and Bash, Dancing in the Snow Show and the June Show and Seminars which features a different theme each year. Her troupes also perform throughout the year in numerous events such as Cultural events, fun raisers, stage shows, Renaissance fairs, art festivals and a host of others. Thia also owns the popular Touch of Magic, Belly Gram Company which entertains and educates the private public in the tasteful art of Middle Eastern Arts. (See her Belly Gram Page)
Thia believes that each person can create for themselves their own style of dance. The boundaries of belly dance are expandable, stretchable. She has stretched the perimeters. On stage, she has created an image of a glamorous, sophisticated dancer. In one performance she can be hot and spicy, strong and flirty, playful and softly feminine, bold and yet smooth as silk. She captures the interest of her audience with her beautiful wings, veil work, rhythmic zils and exciting sword dancing. Thia blends classic movements from the Middle East with old-time glamour and razzle-dazzle of Hollywood.
As a teacher for those in Salt Lake City, South Salt Lake, Salt Lake County, and Millcreek, UT, she councils her students to be patient, to learn to love themselves and create a style that is their own. Thia openly shares all her wisdom and finds great satisfaction in helping dancers incorporate their own innovative style. Through her dance lessons, she promotes the unification of body, mind and spirit.
As for Thia, there is nothing else she would rather be doing. Her enthusiasm is contagious. To be in the audience at one of her spellbinding performance is to be transported to another place and time of the romantic fantasy of Arabian Nights. Contact us to get started on your own journey today!
Belly Dancing is her Life!